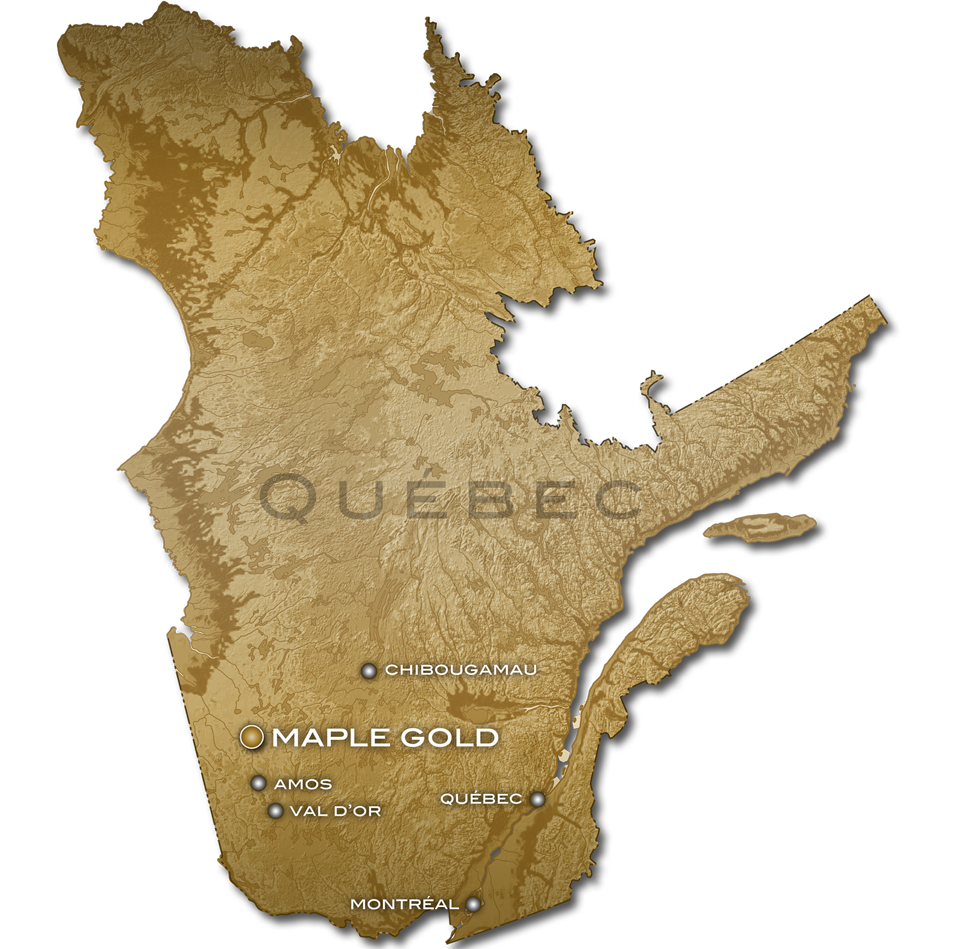 The Douay Gold Project is located in Quebec, Canada, approximately 2.5 hour drive north of Val d'Or and 1.25 hours north of Amos via Highway 109. The pre-existing facilities are accessible via gravel road less than 10 minutes from the main highway, while a new 46-person camp has been built just west of the highway.
Quebec is renowned for its mineral content and has a total area of 1.7 million km2, of which only 1% is mined and only 5% is covered by mining rights. It is the second largest gold producing province in Canada and hosts some of the largest mining operations in the country, including the geologically similar Canadian Malartic mine. Canadian Malartic is jointly operated by Agnico Eagle Mines and Yamana Gold and is located 150 km south of the Douay Gold Project.
Consistently ranked amongst the top 10 mining jurisdictions in the world by the Fraser Institute's Annual Survey of Mining Company, Quebec offers a number of competitive tax incentives created specifically for mineral exploration and development companies. For example, for every $1 in exploration spent, companies may receive up to $0.37 back in tax credits.