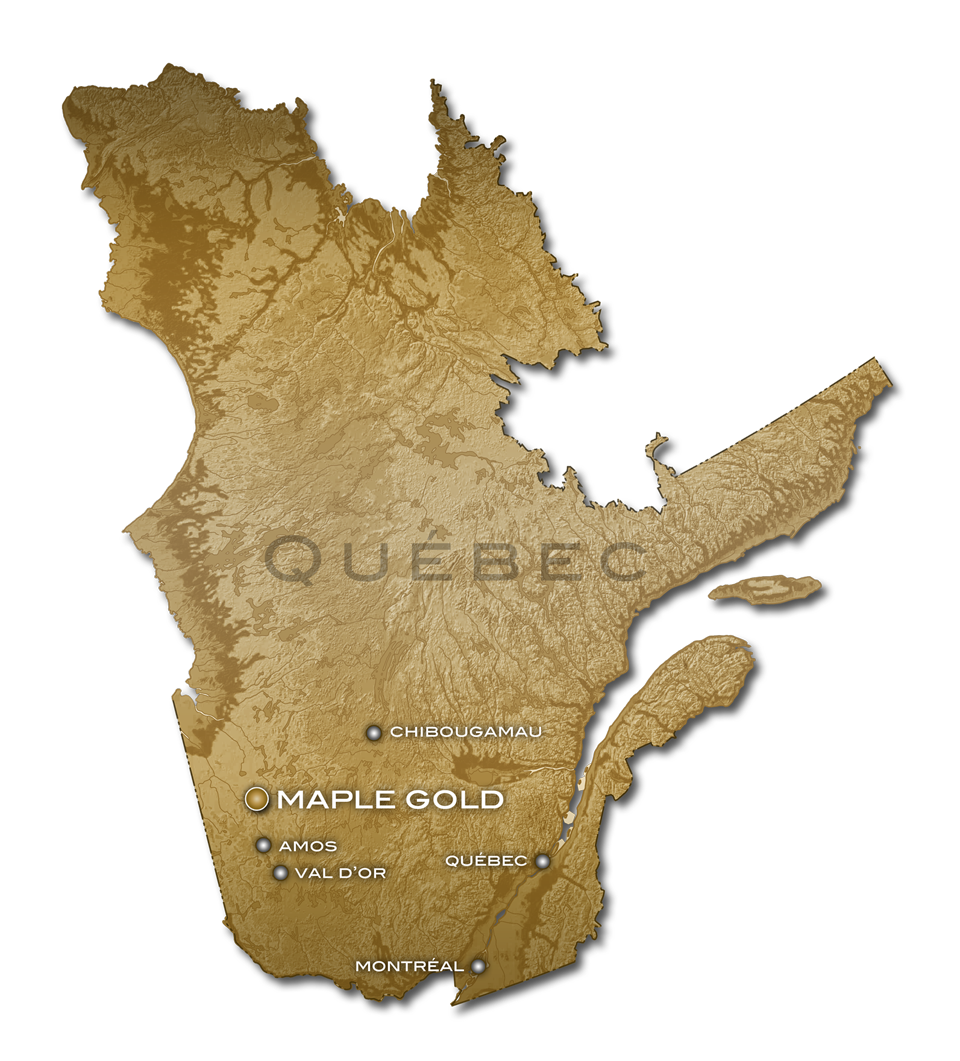 The Douay Gold Project is located in Quebec, Canada. The Project is approximately 2.5 hours north of Val d'Or and 1.25 hours north of Amos via Highway 109. The pre-existing facilities are accessible via a gravel road less than 10 minutes from the main highway, while a new 75-person camp has been built just west of the highway.
Renowned for its mineral content, Quebec has a total area of 1.7 million km2, of which only 1% is mined and only 5% is covered by mining rights.
Quebec has a favourable business climate with over 200 mining companies working over 350 exploration & development projects (Investissement Quebec 2015); it is also the second most important province in Canada in terms of gold production.
Quebec offers a number of competitive tax incentives created specifically for mineral producers. Quebec's refundable tax credits, deductions and allowances make for a very friendly business climate with a combined tax rate for corporations of 26.8%, one of the lowest in North America.